Signs a Girl Likes You: 5 Hints of Sexual Attraction From a Women
In this article, I want you to learn the signs that you can look for that often indicate that she's sexually attracted to you.
The way her body is oriented in relations to very important deal. What you need to expect when you approach her and start interacting she turns her body towards you.
In other words, what I intend to discuss is some healthy signs of facial behavior and body language, starting with her head and going down to her feet which indicates that she's sexually attracted to you.
#1. Eye Contact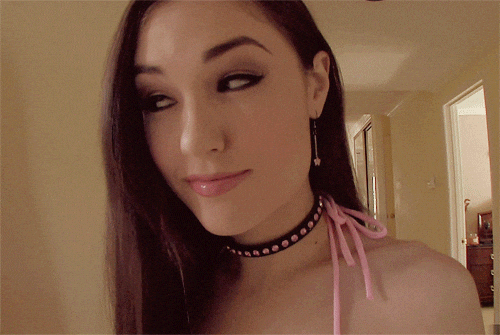 The eyes are the gateway to your soul and that's the reason eye contact plays a significant role in love and romance.
While guys often turn away their eyes while talking it's not something women wish to do unless they are in unhappy circumstances, such as when they're looking for a way out of the conversation of they're bored.
Talking of eye contact, there's an important concept I call "The Attraction Triangle" that one must always and should lookout for while carrying out conversation with a woman.
When you apply the attraction triangle, you not only understand whether she's sexually attracted to you, but depending on the circumstances, she might want to kiss you.
But how to find this sign of sexual attraction?
Continue reading….
The idea of attraction triangle basically begins with her staring at your mouth or lips as you talk it means that she has already started to kiss you in her naughty mind.
She'll look back to one of your eyes and then the other one just after, not wanting to be caught looking at your lips. But certainly enough, after hitting each eye. She'll be staring at your lip or mouth again.
This is really strange sexually attraction phenomenon when you think about it, but I've seen it number of times and it's true.
Also with amazing eye contact and having her boobs pointing straight toward you the attraction triangle is the best possible ways to determine that you're definitely working your way in there.
#2. Her Hairs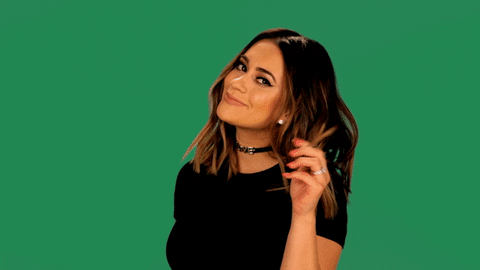 Not to ignore her hair!
You must have heard this numerous times certainly before that if a woman plays with her hair while she's talking with you she definitely likes you.
The issue is that there's only a little bit of reality to that, and the actual fact is that depending on what and how she's playing with her hair may actually be not a good sign.
But when it's a good sign, she'll be playing with her hair, not touching her scalp.
Think about it. Is she really playing with her hair, especially further down towards the ends, or is she touching her head in reality.
Now, there's a thing to consider here, because if she's touching her scalp while having good and close eye contact with you and staying engaged she may be wanting to have sexual relations with you, since the back of the head is an erogenous zone for most ladies.
#3. Her Facial Expressions
The next thing to look out in terms of her being sexually attracted to you is whether her face is stressed out her relaxed.
A relaxed and happy face shows that she's not feeling stressed, which means she's enjoying your company, which is a positive signs and signal of her sexual attraction toward you.
To find out this this, you need to know her baseline features.
Let me make it clear to you.
If you know how her face looks like in normal situations, when she's not actually angry, stressed or happy, or whatever idea of her face you have from her past behaviors.
She may also bend her head a slightly exposing her neck for you.
This is powerful and seductive in terms of showing comfort.
Another one of the signs and traits that we've been using from the olden days is not exposing or showing our necks to people that may be threatening to us, or in modern terms those that make us comfortable.
If she bends her neck ever so slightly and has a positive and relaxed facial expression it's obviously a good sign, especially if these signs are being shown alongside some of the other positive reactions that we've mentioned above.
#4 The Feet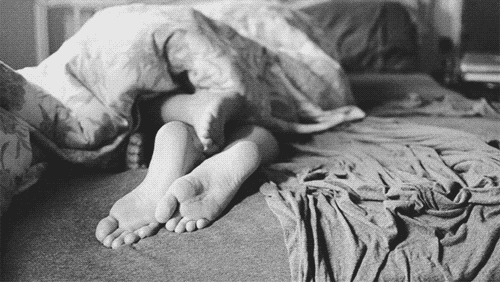 To be honest, most men ignore the feet but for me the feet is also one of the contributing factors that determines whether a woman is sexually attracted to a man or not.
The feet are actually the most powerful aspect of human body language.
If you go back in past in human history the feet use to show us a lot about if someone is ignoring us or accepting us.
In terms of flight or fight, feet will tell you about almost everything.
In our case what this means is that you always wish that her feet is pointing in your direction toward yours unless you are sitting in an angle that is impossible for her to point her feet toward you.
This can be very dynamic thing actually.
Consider this example.
You're hanging out with your group and having some drinks at a huge outdoor party.
There are men and women everywhere, there's a band, and everyone's standing or sitting and talking to each other and dancing over by the band, or walking to meet up with friends, by a beer, or using the restroom to get relaxed.
You happen to make close and intimate eye contact with a girl that's in a group of five a couple of times, and you're very much certain that she appreciates what she sees as she looks at you.
Now as you try to approach this particular group (All alone or with a wingman or two it doesn't actually matter), and you wish to find out straight that whether she's interested in you or not.
And what she thinks, and also concerned about cock-blockers in the group. (I am saying this because it's important to know right off the bat, so you can tackle those jealous friend if you need to.)
What you need to observe when you approach this particular group is that whether the people in the group are "opening up" to admit you or not?
Not only you would want to see four torsos pointing toward you, but more significantly four unique set of feet.
If their feet stay in the same position and they do not open up to accept you or at least a couple of people in the group don't do not wish you joining them.
And you must remain hopeful that the girl you like is not one of the people who is ignoring you, but even if she's not you are looking at an uphill battle to stop the other guys around you from wasting your effort.
And more so in a busy social atmosphere where people are jumping and moving around so much and you don't have ample of time to show your magic, and that can be an issue.
To sum it all, you always need her feet to be directed at an angle towards you.
Feet directed away means that she's not interested in you and does not enjoy your company at all. Forget about having sexual attraction.
#5. Other Signs of Positive Sexual Attraction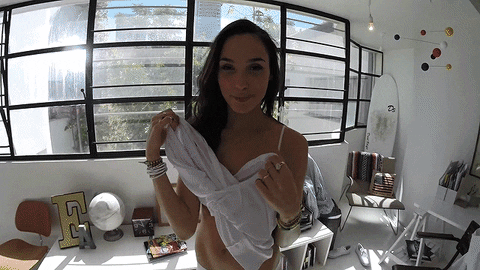 Now, some more positive points.
If you happen to get her out there and she's got her arms up at numerous occasions while she's dancing with you which shows that she's not only comfortable being with you, but she's also not worried or concerned about being vulnerable.
In a short note, she is happy for something to happen between you and her. If you play your cards and make the right moves, that something can be a lot. In other words, a night full of steamy hot sex…..
who knows !!
Why not think about it in this way: ever seen someone on a roller coaster who wants to have their arms in the air like all the other cool people who aren't scared of the ride, but they can't quite keep the courage to do it?
When the ride gets a little scary, their elbows pull in and downward ever so slightly, even as they consciously try to keep their hands up.
When you feel threatened or cautious, you keep your arms in front of your torso.
And guess what?
Threatened and cautious women don't want to go home with you.
As you continue talking to her, another huge thing to take stock of is whether she's leaning into you or leaning away.
Now, don't expect her to look like an Olympic ski jumper, angling toward you in ridiculous fashion.
It's a subtle thing. Is her weight on her heels or more on her toes?
If she's sitting, is her upper body angled toward you or away?
You can use this to your advantage, too. Occasionally, mix in leaning toward her with leaning ever so slightly away.
Don't let her think that you're already committed to her and that you're "chasing her"-¬‐ it's a turn-¬‐off.
Leaning in shows that she's open to making contact with you and closing the distance between you which means she's sexually attracted to you.
When you notice it, you want to test the waters by making physical contact when it comes across naturally.
Hell, she may even beat you to the punch.
If she's making excuses to touch you, you need to escalate immediately and not only respond to her initiative, but take it to the next level by upping the frequency and intensity a bit.
Finally, I think it's important to reiterate here that although you're going to be observing a lot of things-¬‐ there's already a lot to think about here, with a lot more to come-¬‐ you don't ever want to look like you're observing her.
This is particularly true when it comes to her feet and other things you won't be able to check out.
while looking natural in certain situations. If there's a table there and you can't get the look that you want, you'll just have to go without it.
It's better than having her notice that you're checking out her every move.
You'll look desperate if she notices, and just as badly, she'll start to put more attention into masking her body language, which means you won't be able to get genuine actions and reactions anymore.
To be honest. Nobody wants to spend a lot of time focusing on signs that a girl might not be digging them at all, but let's face it-¬‐ it's a part of picking up girls and knowing whether she's is actually sexually attracted to you or not.
I will stop here. If you loved reading this article please do not forget to share it on your favorite social media.